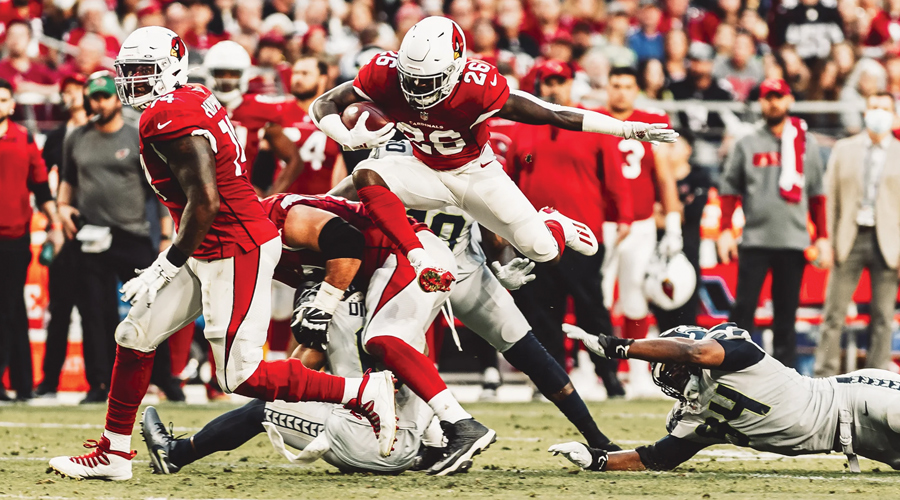 Maintaining Bodies and Performance in Professional Sports
[This piece originally appeared on p. 62 in the Q3 2022 issue of MD Next (our inaugural issue). Check it out to see photos and more info.]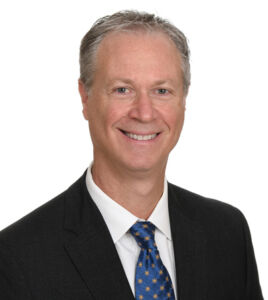 Anyone who watches football has seen the team physician walking onto the field to look after an injured athlete. What's not as clear is just who these people are and how they got into such a role. We'll get a glimpse into this world through the experience of Doug Freedberg, M.D., a team physician for the Arizona Cardinals, and a consultant to the Oakland Athletics for more than 23 years.
After generously spending time providing input for this article, Dr. Freedberg was heading to dinner with Reinhold Schmieding, the Founder/CEO of Arthrex. The combination of sporting events and socializing with medical device executives feels like it would be more the norm for physicians in this space than most others.
Doug Freedberg  grew up and graduated high school in New York. The only time he was out of New York was when he went to Arizona to visit his snowbirding grandparents, who subsequently moved permanently to the state. Later, his older brother attended the University of Arizona, which got Doug thinking more about Arizona and warm weather. He realizes it sounds trivial, but he had had enough of the cold. In fact, Arizona was the school furthest East he even applied to for his undergrad studies. He even had an advisor in high school who encouraged him to apply to Harvard because he would serve as one of his regional interviewers, and thought Doug would do well there. At that point in his life, he just had no interest. Ironically, he would later end up back in New York doing residency at Hospital for Special Surgery (HSS), the top ranked orthopedic program in the country.
School came pretty easy to Dr. Freedberg, but there was no notable family influence encouraging his pursuit of medicine. He did have an uncle who was a psychiatrist, but suggests that had little impact. In school, he was perfectly capable of committing things to memory and performing other academic necessities, but nothing really held a lot of meaning except science and the notion of how the body worked.
After entering medical school, he quickly learned that students were split between those who liked the anatomy lab and those who didn't. Those that didn't like the lab, and getting into the body, tended to head toward internal medicine, psychiatry etc. In Doug's case, he felt like he had been given access to an obscure fraternity where you got to dig into how the inner body worked. He was less interested in the general surgery route, but wanted to do something physical. When he had the chance to do some hand surgery, he felt almost like a puppeteer seeing how parts moved etc. Orthopedics had him hooked.
While at HSS, Dr. Freedberg and his colleagues would regularly cover sporting events and work with athletes ranging from football to baseball to tennis and even cricket. Residency surely doesn't pay well, but the ability to work daily with some of the finest orthopedic surgeons in the world and the exposure to NYC's particular variety of patients from all walks of life, including those well known to many, was an unparalleled experience.
After his Residency at HSS, Dr. Freedberg had the chance to do a Fellowship in Birmingham, Alabama, under the tutelage of James Andrews, MD. From high school students to local grandmas to world renowned athletes who would be featured on ESPN, Dr. Andrews treated all patients the same and this became a powerful lesson in Dr. Freedberg's orthopedic practice and in his life. Between this experience, and HSS, he was increasingly getting exposed to team sports in addition to working with individual athletes.
As Dr. Freedberg reflects on his decision to go the orthopedic route, he notes that he was attracted to people that were injured versus sick. The difference is that the injured patient is immediately a partner in the process. They got hurt playing basketball, pickleball, skiing etc. and they want to get back to it. They are motivated, and their participation is critical to the process.
Dr. Freedberg also mentioned the satisfaction of educating patients about the procedures and options available. For example, patients may come in with the notion that a total knee replacement is in fact a total knee replacement. In reality, the procedure is more like shaving and resurfacing the bone. He shared that when he shows people the models and implants in his office, they are often surprised at how small things are in actuality. Good surprises I am sure.
Arizona had remained a strong pull and that's where he has remained ever since.
Shortly after arriving in Phoenix, he was playing golf with a physical therapist who worked with the Oakland A's and asked if he would have interest in getting involved. That began his decades-long relationship with the A's.
Over the years Dr. Freedberg traveled often to Oakland, participated in occasional road series with the team, and took trips to minor-league facilities in Vermont and the Academy in the Dominican Republic. In coordination with the team physicians in Oakland, spring training and draft-time add extra work as does frequent groups of players visiting from Latin America. While plenty of work on the athletes happens in Oakland, or elsewhere, it's not a hard draw for athletes when they can do their surgery and rehab in Phoenix. Between Spring Training, the long regular season and international markets, the work is pretty much February through November.
Football is also now a year-round effort. Between summer training, OTA's and mini camps, training camp and the regular season (and hopefully the postseason), the work is essentially 12 months a year. The types of injuries are obviously different between football and baseball.
Outside of the pro sports work, the majority of the patient volume centers around the amateur and youth athlete. Dr. Freedberg shared that youth injuries are on the rise due to specialization…especially in throwing sports like baseball. In addition to the rise in youth injuries, one of the fastest growing categories of injuries is pickleball. As the sport skyrockets in popularity, Dr. Freedberg is seeing more and more weekend warriors in for treatment tied to the sport.
Having worked hard for a lot of years and covering countless games, one of the rewards Dr. Freedberg now enjoys is the ability to periodically sit in the stands with his kids and watch a game as a fan. While this may seem simple, it has taken years to earn the opportunity to not be working the game, and instead to spend time as a dad and a fan. He offered that it's certainly a lot more fun when the teams are winning, even though his role remains the same regardless. But playing some role in team success has its own reward.
Like a lot of physicians, as Dr. Freedberg has become more established in his career, he has branched out into new opportunities here and there. He has enjoyed doing some advisory work, participating in some startup and industry advisory work, an ASC venture and generally looking for ways to leverage his expertise in areas outside direct clinical work. He has also done other professional sports team work over the years, including basketball and hockey. And, like other physicians, he had to pay his dues. While that meant time away from family, working nights and weekends and much more, you get the sense that the opportunity to serve patients who are partnered in the process of recovery—some famous, most not—has made this an enjoyable career.